The Internet and Computers are the foundation of every modern company. If you want to scale your business or speed up business processes, then IT technology will help you with a probability of more than 95%. Actually, this is the short answer to the question of why it is worth hiring an IT consulting firm. But below we offer you a more detailed answer described in 5 points.
By the way, if you still don't know what IT-consulting is, you can read about it here.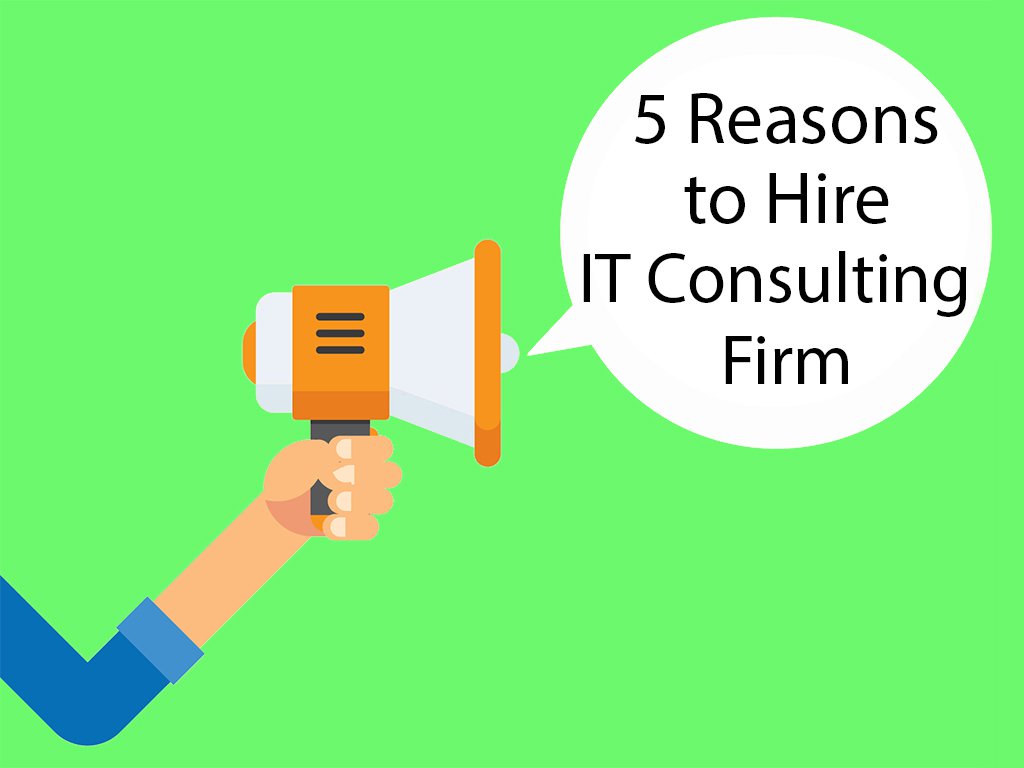 5 Reasons to Hire IT Consulting Firm
IT Consulting it isn't only giving consultancy. In such companies, you'll find developers team, advisers, web designers, DevOps engineers, experienced managers, marketers and etc. Their service range is very wide.
1. Development of a new product or startup
If you want to create a new IT product and don't know how to organize the development you should look for an IT consulting company. Their managers will collect your requirements and, after careful analysis, will advise you the best solution for your case. You will be offered a structured plan for the development of your product with a description of the number of specialists and estimated development time.
Сase from our practice
Often, young entrepreneurs describe their future IT product in a few sentences and that's it. But we understand that is just a lack of experience and there is nothing wrong with that. Such cases made us stronger. We can start the design of the solution for you without a Request for Proposals (RFP). We create it on our own. 😉
2. Upgrading Outdated Software
Absolutely everything in our world moving forward and changes over time. This also applies to IT technologies. Often outdated software causes slow performance and can contain security vulnerabilities. So beware. IT consulting firm can assess the state of your systems and after that tell whether modernization is needed or not. And if necessary, update the software or introduce new technologies.
3. Improving Efficiency or automatization the company's business processes
If your company still keep records of accounting and other business processes in Excel or in notepad, then you are seriously lagging behind in technological development. There are many different ERP and CRM systems that provide you a rich functionality, permanent access to statistics and other business information.
Сase from our practice
We had a client that wanted to automate own manufacture with software that could help him in planning the required amount of consumables and labor costs. As a result, We developed for him a custom solution. IT technology with the right approach can increase the productivity of your business.
4. IT audit
As we wrote above, IT consulting firms can assess the status of your software, security of data storage and level of the business automation. But also with their help, you can be sure of the qualification of the received IT service from a third party or, for example, hire a staff of own developers.
5. Improve information storage security
Hiring IT-consulting firm for data recovery, you can remotely create backup copies of your data, keeping them in secure locations. Advanced encryption tools are usually utilized on both your hardware and software. This is to prevent strangers from finding and accessing your data.
If simplified, then an IT consulting firm can be your IT partner for life, who can be contacted for help on any issue related to Internet technologies.
We recommend that you also read the article "How to choose a software company".
Let's collaborate!
Share the details of your project – like scope, timeframes, or business challenges you'd like to solve. Our team will carefully study them and then we'll figure out the next move together.