Outsourcing software development can be a painstaking process. Whether you're looking to revamp an existing solution or trying to kickstart your SaaS business, you're burdened with the weighty task of selecting a competent, trustworthy provider.
But there's a whole sea of development firms out there! How do you comfortably navigate such a saturated market, especially when your time and resources are at stake?
Good question. That's where customer reviews become crucial. Client testimonials validate the reliability of providers like ourselves, proving that we're a "legit" operation that can take on your next project.
We have many, many clients who can attest to how we're beyond legit — in fact, we're leaders who spearhead the arena of software development. You can find our customers' rave reviews on Clutch, a robust ratings and reviews platform that matches businesses with service providers.
What's more, we're proud to announce that we've been recognized by Clutch as a top developer in Ukraine!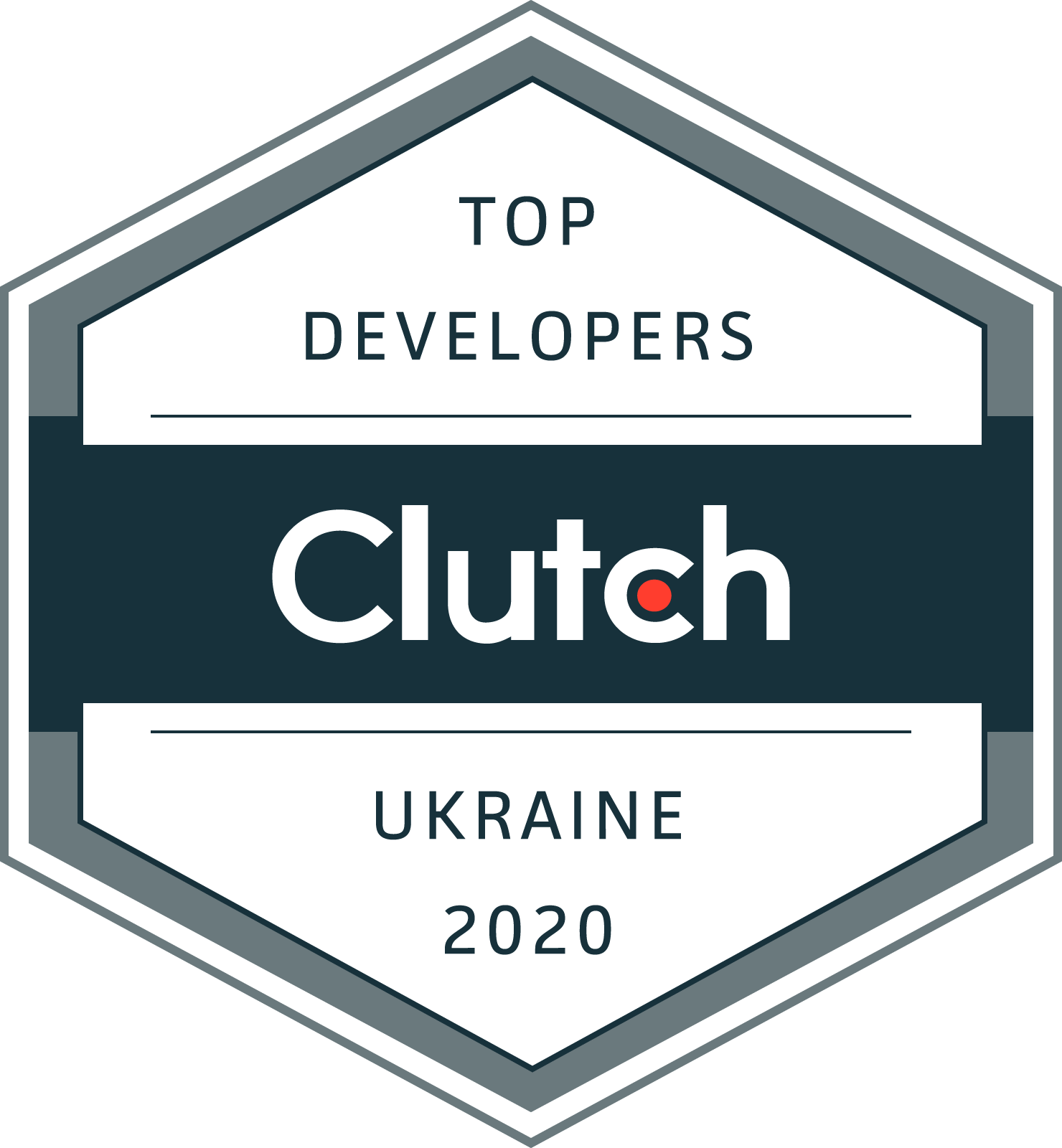 This is amazing news. Clutch's expansive team of researchers examines hundreds of software developers before selecting the very best. We've made it to the top of their list!
Our CEO, Sergii Movchan, could barely contain his excitement: "We are thrilled to have been chosen as one of the leading software developers in Ukraine by Clutch!"
We all share his sentiment at Syntech Software.
We love to create cutting-edge products that are guaranteed to boost your business to the forefront of your industry. Our experts specialize in modernizing complex legacy systems. Our scope of expertise includes but definitely isn't limited to DevOps consulting, business process automation, and cloud management.
In a recent project, we developed a web app for a loan application company. We focused on designing a streamlined UX/UI and integrated the product with a robust financial database by way of APIs.
Our client was thrilled with our work. Here's what they said: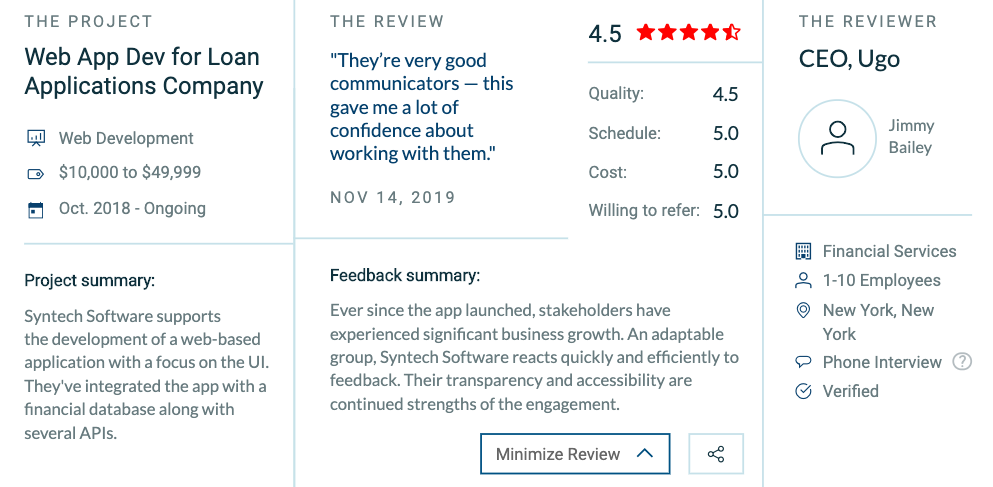 Our work is also highlighted by The Manifest, a similar business platform that lists compatible service providers near you.
We think it's pretty clear that we're the best choice for all your development needs. And, we'd love for you to join our ever-expanding roster of satisfied clients. Come talk to us today!
Let's collaborate!
Share the details of your project – like scope, timeframes, or business challenges you'd like to solve. Our team will carefully study them and then we'll figure out the next move together.