IT strategy is a business digitization plan. It is necessary to describe the goals, tasks, and expected result. With a little planning, you can turn your IT department from a support division into a driving force for innovation. Well, let's go deeper, then.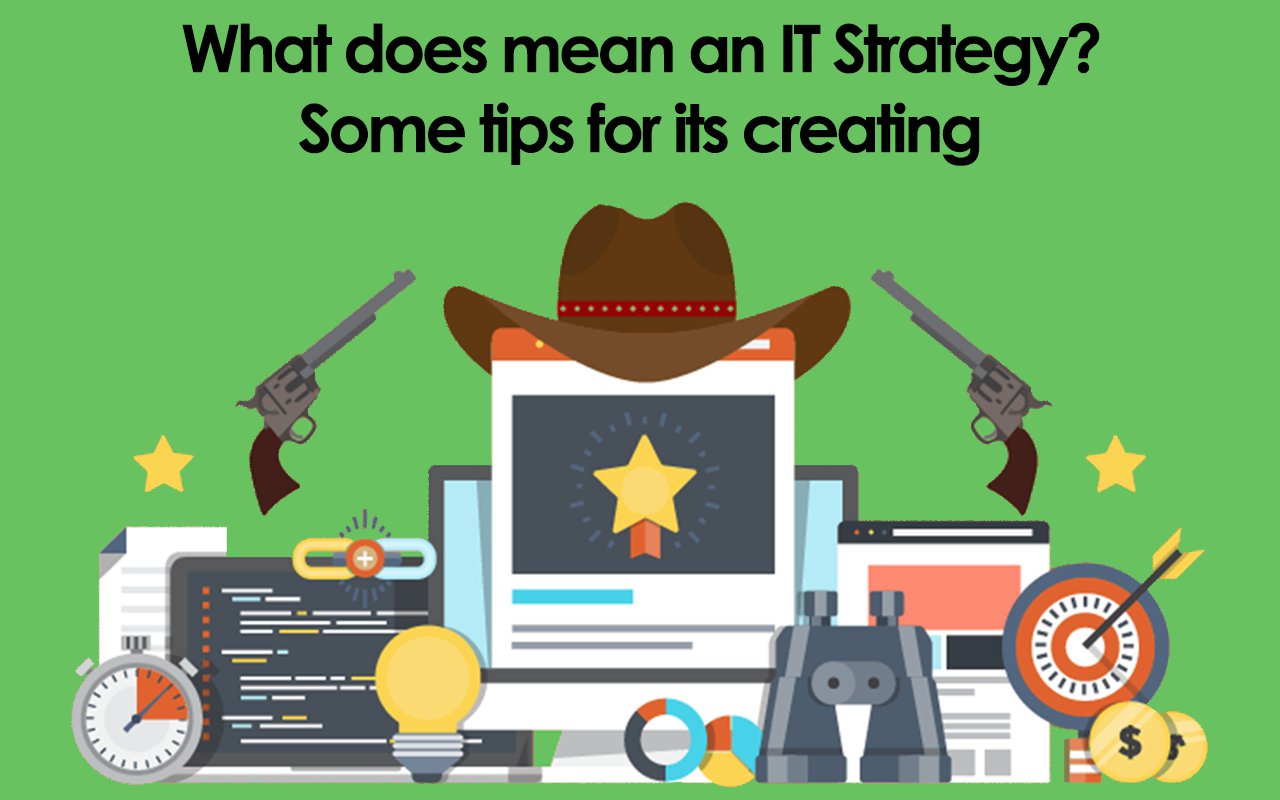 When is having an IT strategy vital for a company?
Every modern company should have an IT strategy. No matter if it is a huge document or 5 sheets, but it definitely should be. So, In what cases is the introduction of an IT strategy necessary?
Digitalization of data. If the departments in your company are still keeping records in notebooks, then you need urgent changes. There are many services that allow you to keep and manage your data with clouds technologies. Using them you and your employees have permanent access to important business figures at any time and from around the world.

Business process automation and optimization. Any business or even department have own routine, that you can automate with IT solutions. How? It all depends on the needs of your business. For example, automatic control of the arrival and departure of employees. After all these changes, your business will work faster and more effective.

Updating outdated software. Technologies are being updated very quickly, and the old ones are often replaced with new, more efficient ones. Thus, it is very important to always track the status of your software and make adjustments in time.
These are the most popular cases when you need to think about creating an IT strategy. Let's move on to the creation and implementation of it.
How to create an IT strategy?
Why? It's the main and first question from which you should start writing the IT development plan. What the business goals you want to achieve? Roughly speaking, your future investments should pay off in the end either with the extra profit or saved time or etc.
What the resources? You need to determine what investments, tools, and specialists you may need to achieve the goals. In this step will be better if you'll use 2 criteria of an estimation: the most likely and the worst-case. Where the worst-case = the most likely + 20%. You can read more on estimation techniques here.
What the timing of implementation? It is best to plan the implementation of an IT strategy and break it into small iterations with a demonstration of the result achieved. So you can track all the progress and make adjustments on the fly.
How to track performance? Determine the KPI for the work effectiveness into the departments if they do not already have them. Then track and check performance. And Remember that you can only rely on numbers.
It is very important that your company's IT strategy is understood and accepted by all department heads. To achieve a common goal, you need to act as a team.
We also recommend that you read this article: "Your Business Needs Custom Software Development: 7 reasons why".
Already want to start custom software development? Email us at office@syntech.software
Let's collaborate!
Share the details of your project – like scope, timeframes, or business challenges you'd like to solve. Our team will carefully study them and then we'll figure out the next move together.