If you ask several entrepreneurs: "How much their business is similar to others". You will receive identical replies by meanings. Something like that: "My business is not like the others'." And they will be right. That's why we recommend creating custom software solutions based on the unique requirements of your company. Below we got for you TOP-7 reasons why bespoke software better than off-the-shelf.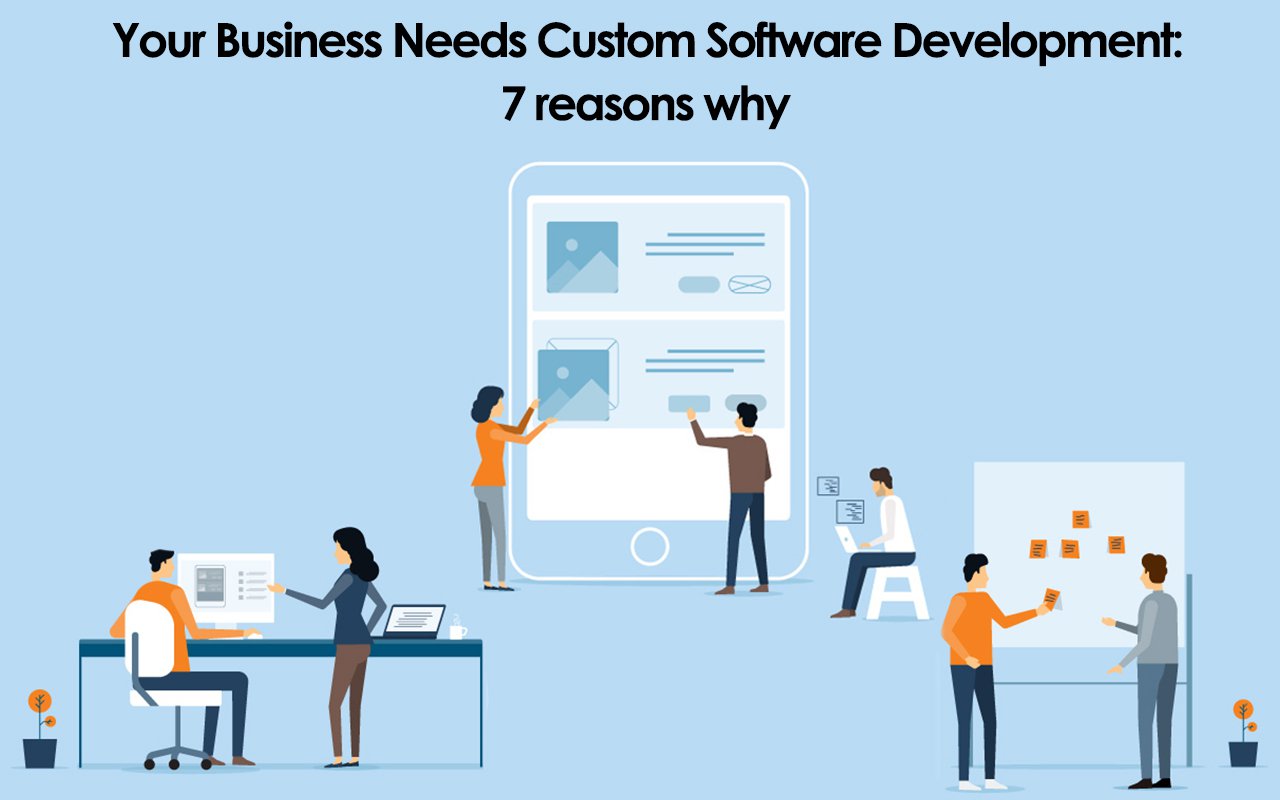 Why Your Business Needs Custom Software Solutions?
1. Automation of day-to-day activities
Get rid of routine that spends money and also your time and your employes. It will be anything. For example, the automatic answer to the same questions in the chat or accounting of incoming & outcoming calls. Maybe even analyze sales for the previous period of time and after that automatically define the sales plan for the next year, quarter or month. Every business has some operations which can be easily automated.
2. Integrating various systems and databases under one roof.
Very often you use different IT products to speed up some business operations, but they don't connect with each other and it certainly adds worries to the work. You know what? These all can be automated and simplified too.
3. Always current license
When you develop custom software, you own all rights to the solution and the code behind. Also, it gives you full control over future enhancements to the software structure, features and etc.
4. Existing software out of date
In the IT field, everything happens very quickly: new technologies are emerging, existing ones are being improved, more insidious viruses are being created, etc. If you do not want your system to let you down and bring expenses, you need to update it all the time and monitor the current state.
5. Create something unique and useful
Maybe you already know how to improve some operation in your business, but such a solution is not yet among existing off-the-shelf products. Well, with the help of custom software development you can do almost everything. Just tell your idea to the IT specialists and you will know about the possibility of implementing it.
6. Custom software solutions are safer
To hack any server, attackers need to spend a lot of effort and time. Therefore, hackers often crack commonly-used software in order to gain access to more sources of сonfidential information.
7. Custom software solutions are more flexible
Usually, ready-made solutions offer you a certain set of functions. In this set, you always will find the necessary and unnecessary features for your business. Experience has shown, that it will be extremely difficult to disable or tailor unnecessary functions by your needs. Also, the integration of such solutions with other programs and services often is not foreseen.
We want to make clear, that exist cases when better use an off-the-shelf solution. For example, you don't have enough funding to develop a custom solution or you want to try some of the automated solutions in work before created something own. There are other cases, but we'll talk about them in another article.
We also recommend that you read this article: "Why do you need a business process automation and how to prepare your company for it?"
Already want to start custom software development? Email us at office@syntech.software
Let's collaborate!
Share the details of your project – like scope, timeframes, or business challenges you'd like to solve. Our team will carefully study them and then we'll figure out the next move together.