Modern IT solutions and software development firms have already helped many companies automate their business processes. And now they can work faster, more smoothly and easily achieve new business goals. What about your business? Would you like to improve it?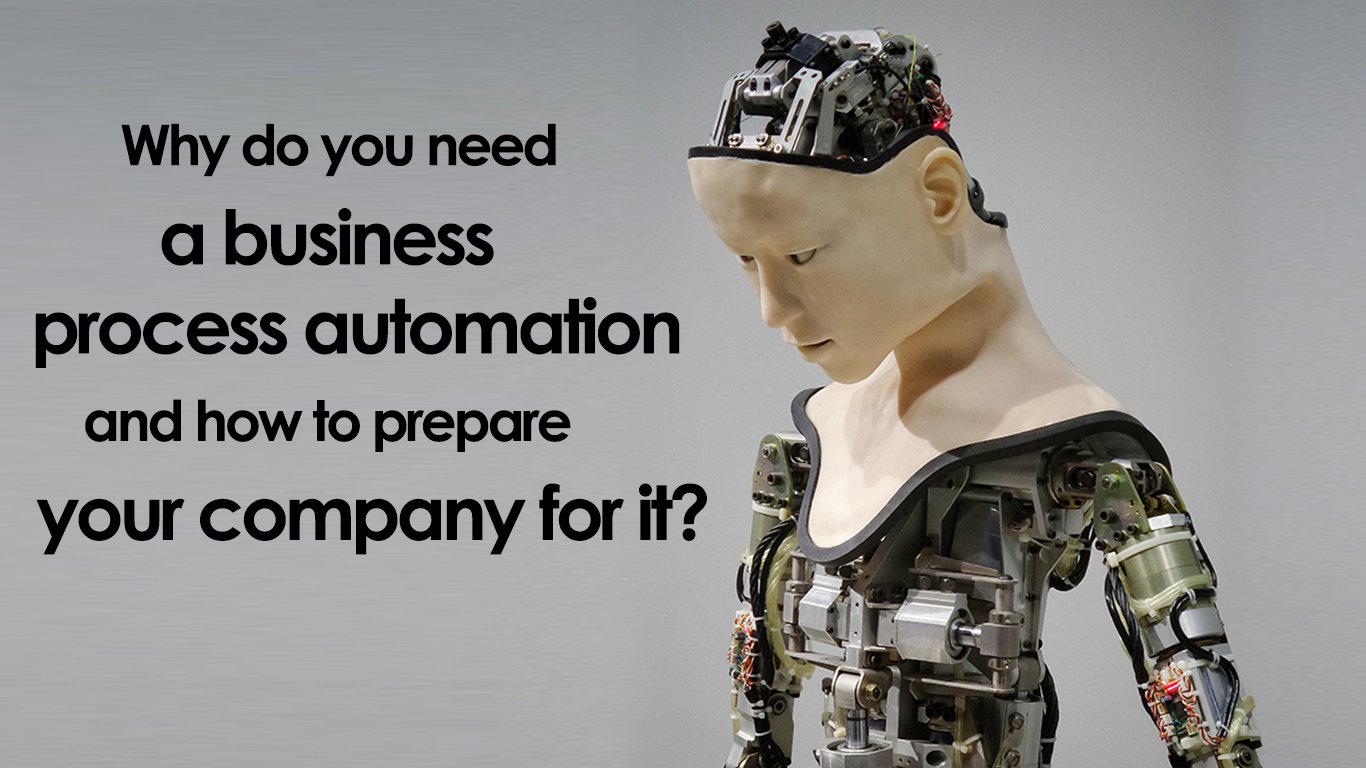 Why do you need business process automation?
There are many reasons for automating your business, but we decided to highlight 3 most common situations with which our clients come to us:
1. Speed.
You can more quickly do the following: communicate with your clients, reconcile calculations with your partners, communicate between the departments, transfer necessary documents or find them in the cloud storage using different gadgets.
Example of the process acceleration. After each transaction, your partners automatically receive all necessary invoices by mail. Thus, your manager is guaranteed not to forget to do it and get rid of this routine.
2. Simplification.
Every business has repetitive processes that can be automated using IT solutions. Their list can be very long.
Well, let's move on to one clear example. If the salary of your employees depends on their amount of working time. Then you can automate the tracking of hours by scanning their pass cards. Further, the system will record the time of arrival and finish of work after that subtract the delta, which must be paid.
3. Optimization.
The success of any process depends on many variables that can be optimized in order to ultimately get more profit for less money. But first, you need to set up data collection for future analytics.
Example of marketing automation. Your company promotes own products using different traffic sources. There are better and worse ones from them. If you set up analytics, you can move your budgets to get the best result or even do it automatically through IT technologies.
This isn't all cases when you can implement business automation. We have many cases about it. But first, you should make some homework – prepare for automatization.
How to prepare for business process automation?
Fully understand the process you need to automate. Analyze your business and identify weaknesses, that need to be optimized through IT technology. Define the reasons why you should do it. Document all key business processes with text and diagrams – it will help you to understand the weaknesses and bottlenecks.
Test the similar existing solutions. Find similar solutions on the market and start using them. In the testing process, you can define some pros and cons or useful features. That experience will help you create the right solution without surplus.
Think strategically. The solution you create must be flexible, and actual for future changes in your company.
Do not overdo. There is no need to make your system too functional immediately. Define 2-3 functions, to begin with. Implement them. Look at the result and only then expand the functionality.
Worry about safety. The greatest risk associated with automation is to be hacked. Because automation makes tasks with one click easier and faster for you, it also does the same for the attacker. We recommend you to use firewalls and back up storages to avoid inconveniences.
If you have difficulties with any of the items, you can write to us at office@syntech.software. Our managers will schedule a call with you. Collect all the necessary information about the status of the business and your request, and then advise you or make an offer on automation.
We recommend that you also read the article "5 Reasons Why Your Company Should Hire IT Consulting Firm".
Let's collaborate!
Share the details of your project – like scope, timeframes, or business challenges you'd like to solve. Our team will carefully study them and then we'll figure out the next move together.